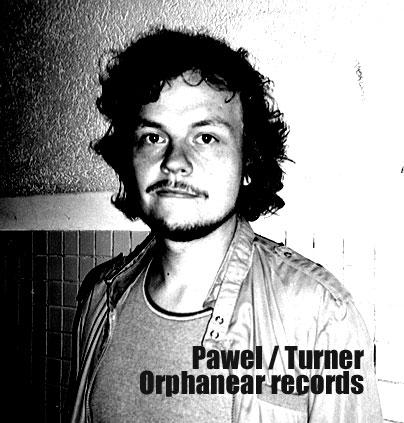 Paul Kominek is one of the three founders of the highly respected Dial records. You probably have let your mind waking on his romantic and intimate music, recorded under his Pawel and Turner monikers. During the summer 2007, he has launched his own label named Orphanear. After only three releases, and many good feedbacks from dj's like Laurent Garnier, Chloé, Josh Wink, he tells for Boing Poum Tchak! the story of this young label and announces the forthcoming new artist on Orphanear, the talented and mysterious Christian Löffler…
Why did you create Orphanear ? What was the initial goal ?
First of all, my label-contract with Turner was expiring and I had no intention to sign a new one with another label. Being able to release future Turner records on my own, was one of the main reasons to create Orphanear. The other reason was, that Dial was getting bigger and more artists were starting to release their music on it. This makes it more difficult for all artists involved to have their music released immediately after it is finished. So Orphanear is just another channel to get the music out there faster, just as Smallville, Pete´s (Lawrence) new label, is.

How can you define the style / sound of Orphanear ?
Orphanear is open for everything between minimal house / techno and experimental pop music.
What are the differences between Orphanear and Dial ?
Dial is probably still more the open but dance oriented label, as Orphanear will maybe head into more "listening" releases in the future. But so is Dial, so…
Why this name "Orphanear" ?
I was looking for a name quite a long time. One that sounds somehow familiar and possibly describes music, that you haven´t heard before in that way.
About the Orphanear releases :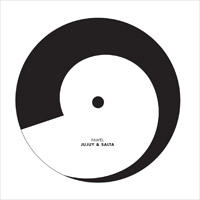 001 Pawel – Jujuy & Salta
I´ve been in Argentina for a few weeks in early 2007. Two of the cities that impressed me most on that trip were "Jujuy" & "Salta". Both in the northwest of Argentina, close to the Bolivian border. I´ve made both tracks just upon my arrival, back in Germany.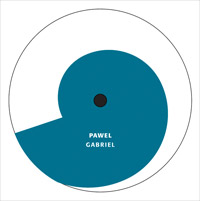 002 Pawel – Gabriel
Actually the second release on Orphanear was supposed to be "She was sent", but because the mixes weren´t finished one day before the mastering date, I had either to find something else or cancel the date. I sat down and did the track "Gabriel" in only 4 hours before the mastering. It just came from above somehow, just like the archangel.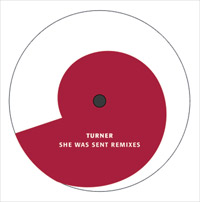 003 Turner – She was sent (remixes)
The original of that track has been released already in 2005 on my Turner album "Slow abuse". The remix by Vince Watson was already done at that time. Since this 12″ hasn´t been released after the crash of ladomat, I wanted to release it on my own. So I asked Sten to do another remix, and fortunately he did one. But besides that, it´s not the first time, that a Turner 12″ from an album is being released much later then the actual album. The 12″ "After work" was also released two years later. There must be some kind of system behind that.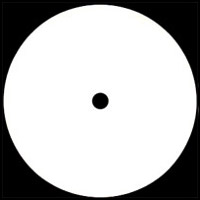 004 Christian Löffler – A hundred lights (release date : June 08)
The next ep is called "A hundred lights" and is the debut release by a very talented producer called Christian Löffler. The last time, when I was so blown away by the music of someone, who hasn´t released anything yet, was when I met Pete in 1999. Clearly you can hear the affinity to some kind of "Dial-sound" in his music, but he adds his very own thing to it.

What are the reactions of the listeners about the music of Orphanear ?
The reactions so far were really great. For the first 3 releases on a new label, we had a very big amount of positive feedback from everywhere, including people like Laurent Garnier, Mr.C., Josh Wink, Chloe and many more.
What's the future of Orphanear ?
For the near future, there will be more music by Christian Löffler and Pawel. There is still a lot of stuff, that waits to be released. For this year there will be 2-3 more 12″es and possibly a compilation from all kinds of friends, musicians from the Dial context and above. The first album will hopefully be released early 2009.
An album of Pawel or Turner this year ?
I am working on a Pawel album, that will be released on Dial, late this year. Besides that, there will be 1 or 2 more 12″es as Pawel this year.