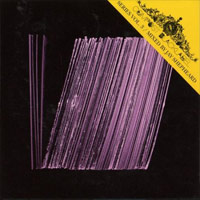 Ah, voilà un disque qui sent le summer time (au sens du noble du terme bien sûr, ne voyons pas ici une allusion à ce que nous imposent les chaines de télé et leurs "inoubliables" tubes de l'été sponsorisés, comme ce drame que prépare M6 : le fameux Papillon de lumière par l'immense Cindy Sanders, une bonne raison for turning the radio and the tv off, une fois de plus). Non ici il faut plutôt simplement parler d'une bonne compilation que nous livre l'un des meilleurs labels estampillé new deep-house du moment (avec Drumpoet Community) : la subdivision de Compost (label plutôt orienté jazz et soul) : Compost Blacklabel.
D'ailleurs il n'est pas étonnant de retrouver des similarités en terme de son et de qualité, car certains artistes jouent (et ça n'est pas pour nous déplaire) sur les deux tableaux.
Alors, après trois années d'existence et une trentaine de sorties au compteur, voici qu'arrive la troisième compilation relatant les dernières aventures du label munichois. Mixé par Jay Shepheard (qui ?) ce disque a le mérite de nous faire découvrir des morceaux dont il se peut que certains soient passés à coté lors de leur sorties maxis et qu'il serait bon ton de rapatrier rapidement dans son bac à disques (physique ou virtuel).
Comme par exemple :
Alex Attias pres Mustang ("Finding who we are") remixé par le suisse Quarion. Titre qui aurait fonctionné sur une compilation Playboy Mansion mais mixée en dehors de la propriété, face aux grilles, parce que le dj se serait fait viré de la private party. Pour résumer : un mélange de vibes et vocaux féminins chauds, mêlés à une certaine mélancolie.
Le morceau enchainé a du bon et même de sérieux atouts pour les amateurs de son un peu druggy minimal electro-house (Muallem – "Houseworx pt 1: I came to jack" – textuellement "Je lui ai tout mis à Jacques", mais chacun pourra faire sa propre traduction), tout comme l'un des mini-tubes par des gars qui montent tranquillement mais surement : Manuel Tur & Dplay pour le morceau "Conchord".
Après un petit ventre mou, les bonnes ondes reprennent leur place avec un autre mini-tube de Motor City Drum Ensemble ("Get slapped Up") honteusement pompé sur un disque bien connu, sorti il n'y a pas très longtemps et dont j'ai oublié le nom (oui honte à moi plutôt ; si quelqu'un sait, je place un extrait pour que vous m'aidiez à réparer cette faute inexcusable).
Un peu de disco piano-house vocal pour continuer s'il vous plait par Christian Prommer qui remixe Wagon Cookin' ("Start to play"). Si vous aviez aimé par exemple la compilation de Marshall Jefferson (Move your body – the evolution of chicago house) sortie il y a environ 4 ans, vous devriez assez apprécier. Gooood vibes.
L'un des tubes de ce début d'année est aussi présent : le "Merging" de TJ Kong et Nuno Dos Santos initialement performé par l'immense (et là c'est pour de vrai) Robert Owens, mais que l'on retrouve ici dans une version dub / voxless vraiment ratée. Dommage !! Ils ne se seraient pas trompés de face par hasard ?
En conclusion de ce disque on trouve des trucs sympas, mais rien qui ne casse vraiment la baraque, mis à part peut-être le sympathique late-80's-house-like "Pipes N Sneakers" par Jay Shepheard (qui ? mais si souvenez vous, le type qui mixe cette compile, ah ouiii) autant se faire plaisir on n'est pas là pour s'emmerder alors quoi un peu d'autopromo ne fait pas de mal, hein Jay. Surtout quand le morceau tient plutôt bien la route (enfin à réserver quand même aux amateurs du genre, même si on me dit dans l'oreillette qu'ils sont nombreux. Ah bon ça va alors).
Au final, malgré une pochette pas terrible (espérons que ce ne soit qu'un test de la version promo), et quelques titres mous de la fesse mais sans toutefois être déplaisants, cette compile révèle de bons cotés et comblera un public assez large : du dj pointu qui aurait peut-être raté en maxi l'un des titres présents, aux simples amateurs de sons cool qui découvriront ici de bonnes ambiances assez modernes et fraiches.
Manuel Tur & Dplay – Conchord :
Sortie le 16 mai 2008