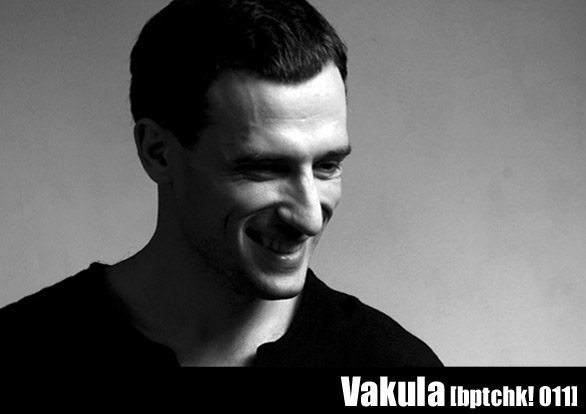 Two years ago, during my trip, I drove into a small place named Putivl, near the town of Konotop. There I realized how much I love Ukraine. Too many things in this land about history, secret past… And I wanted to create national hero Vakula, as in the old Ukrainian fairy tales.
Vakula
[Vakula – bptchk! 011]
Find out in a couple of days his interview on Boing Poum Tchak!
Tracklist:
Vakula – Round midnight (unreleased)
Vakula – Curve (unreleased)
Kira Neris – With all is might – remixed by Vakula (unreleased)
Ricomiguel feat Vakula (unreleased)
Kez YM – Jem 007 – remixed by Vakula (unreleased)
A Tribe Called Quest & Fugees – remixed by Vakula (unreleased)
Aroop Roy feat Rep Life – Stand up – remixed by Vakula (unreleased)
Vakula – Good feeling (unreleased)
Vakula – Truth (unreleased)
Vakula – Small part of a rhythm (unreleased)
Viguel aka Vakula feat MySpaceRocket – Amok (B77)