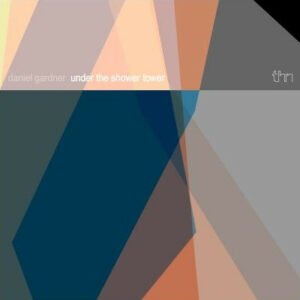 Thinner is back ! Enfin ! Après plus de huit mois de stand-by, le meilleur netlabel de musiques électroniques (avec son alter-ego Autoplate pour les sorties down-tempo) refait enfin surface. Alors quoi de neuf au menu de cette 101° référence ? Un simple deux-titres, mais qui réserve une pure bombe en plat de résistance. De quoi combler les appétits les plus aiguisés.
Daniel Gardner n'est pas un inconnu pour ceux qui checkent régulièrement les terrains expérimentaux de Karloff ou ~scape sur lesquels on l'a entre-aperçu sous le pseudo Frivolous. Originaire de Vancouver, c'est à Francfort qu'il vient se faire héberger sur le netlabel Thinner pour un titre, oui un seul, mais vraiment excellent (laissons de côté le remix d'Alland Byallo qui a franchement fait mieux, notamment chez Liebe Detail).
Under the shower tower est un morceau versatile. Tout en s'appuyant sur une esthétique minimale, il y fourmille une richesse sonore qui ne s'embourbe jamais malgré le nombre conséquent d'éléments utilisés. Du mini-snare glitché aux violons tsigane en passant par une voix presque gutturale, des petites toms colorées et grimpantes aux nappes mystérieusement intrusives, du micro-cut aux lyrics ambigus (?) ("Never have I been so dirty / Never have I felt so clean"), on progresse constamment dans cette jungle où les manipulations les plus expérimentales viennent accompagner des textures en velours et des mélodies quasi-obsessionnelles. Et que dire du peak avec cette sorte de sitar électronique en cascade qui va jusqu'à évoquer le "69, année érotique" de Gainsbourg/Birkin ?  Un vent libertaire et numérique règne, soutenu par un arrangement vraiment bien dosé, déroulant ainsi une partition qui ne se répète et ne s'égare jamais. C'est frais, technique, actuel, vivant, loin d'une sclérose généralisée par tous ces "compositeurs" qui pensent encore qu'être moderne c'est copier m_nus (!).
Une alternative hédoniste qui devrait en conquérir plus d'un(e).