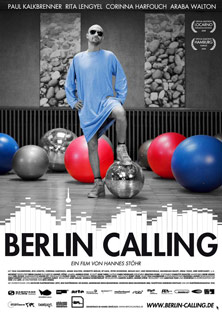 Paul Kalkbrenner s'affiche
Ah ces artistes allemands ! Ils sont décidément très polyvalents ! Après Tobias Thomas (Kompakt) qui se fait shooter à poil par un magazine porno féminin, c'est au tour de son compatriote berlinois Paul Kalkbrenner (B-Pitch Control) de se mettre un peu plus en avant. Il n'est point question de mœurs légères ici, mais plutôt d'une histoire dramatique : celle de Martin, un célèbre dj adepte des drogues dures, qui, pour tenir le coup, se retrouve en HP après la soirée de trop. Le film s'appelle Berlin Calling et le personnage est interprété par Paul himself (qui au passage s'est aussi occupé de la BO qui sortira très prochainement sur B-Pitch). Bande-annonce :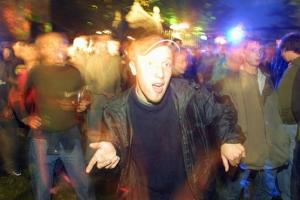 Du côté de la presse
On continue avec deux articles intéressants. Le premier est signé Odile de Plas du quotidien Le Monde, pour un condensé d'histoire de la culture rave. Et un état des lieux de la situation d'Ibiza et l'érosion des festivités par Elodie Cuzin pour le site de Rue89 (Edit 2022 – lien mort).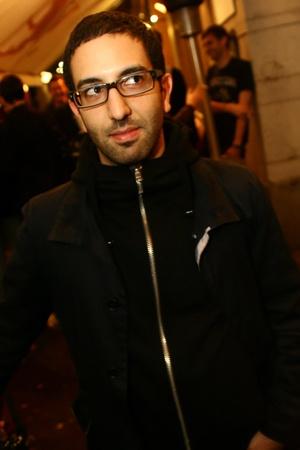 Morceau gratuit d'Aril Brikha
Oublions un moment la polémique qui fait rage entre le suédois d'origine iranienne Aril Brikha (auteur du classic techno Groove la chord, sorti chez Transmat à la fin des années 90) et l'israélien Shlomi Aber autour de ce même Groove la chord justement, copié trait pour trait par Aber, pour nous intéresser au petit goodie du moment. Car Aril, en plus d'être un grand artiste est un homme généreux, et nous offre un titre "timeless" de 2003 qu'il avait produit à l'occasion d'un projet autour de la vodka Absolut et qui n'est plus d'actualité.
Simplicity, à télécharger sur sa page myspace : http://www.myspace.com/arilbrikha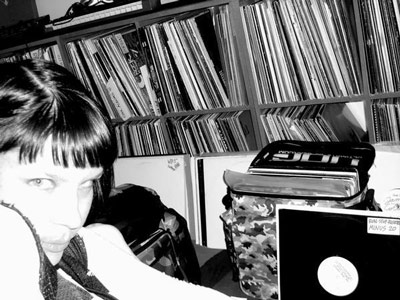 Miss Kittin dévoile le contenu de son bac à disques
L'ex et future partenaire de The Hacker (un nouvel album du duo devrait voir le jour d'ici la fin de l'année) liste le contenu de son fly-case pour le plus grand plaisir des fans de la miss.
C'est parti :
3 Channels: "Case Up" .
Crosstown Rebels
3 Channels: "2 Dancing Rabbits" .
Crosstown Rebels
Adam Beyer & Agaric: "Call & Response" .
Drumcode
Agoria: "Europa" .
Different/Pias France
Alex Carbo: "Aquarius" .
Etui
Alter Ego: "Jolly Joker (Supermayer Remix)" .
Klang
Anthony Collins: "Whisper (Remix By Andre Crom)" .
Safari
Argy & Sydenham: "In the Mist" .
Poker Flat
Auto Repeat: "Needle Damage (DJ Sneak Remix)" .
SSR
Bjoern Stolpmann: "The Space Between" .
Fassade
Bjoern Stolpmann: "Beer and Skittles" .
Fassade
Bubba & T-Bone: "Friendly Fire" .
Mode Music
Clé: "All Dried Out" .
Poker Flat
Click Box: "Sugar Pain" .
Minus
D-Nox & Beckers: "Shanhigh (Peter Jürgens Remix)" .
Electribe Records
Darko Esser & Benny Rodriguez: "Slaapgebrek (Laboratoire Subtile Mix) .
Wolfskuil
Datassette: "Running Away" .
Ai Records
Dave DK: "Volar (Miss Jools & Renrew Remix)" .
Moodmusic
David Carretta: "Dance Machine" .
Space Factory
David Carretta: "Disco Dance" .
Space Factory
David K: "Rue Montmartre" .
Supplement Facts
Deepgroove & Jamie Anderson: "Butterflies" .
Klang
Delete: "Kick The Bully" .
Leftout
Delon & Dalcan: "Academy" .
Boxer Recordings
Diskokaine: "Riminini (Christopher Just's "Ilsa Gold Mix")" .
Gomma
Dntel feat. Ben Gibbard: "(This Is) The Dream Of Evan And Chan (Superpitcher Kompakt Remix)" .
Plug Research
Dustin Zahn: "Analog God (Drumcell & Audio Injection Remix)" .
Droid Recordings
Eedio: "CARe (Eedio Wave Remix)" .
Initial Cuts
Eedio: "Dum Di La" .
Initial Cuts
Egon: "Send Me" .
Initial Cuts
Ellen Allien: "Stadtkind (Turner diesen Sommer fällt die Entscheidung Mix)" .
BPitch Control
Elon: "Green Ghost" .
Clink
Fabrizio Maurizi: "Before The Wind" .
Minus
Fabrizio Maurizi: No Fear" .
Minus
Fergie: "Anon" .
Excentric Muzik
Mr.Cisco: "Cosmic" .
Klakson
Function: "Disconnected" .
Sandwell District
Gabriel Ananda: "Rattamahatta" .
Platzhirsch Schallplatten
Gabriel Ananda & Cio D'Or: "Lauschgoldengel" .
Treibstoff
Gamal Kabar: "Critical Times" .
Poker Flat
Gary Beck: "Sholto" .
Variance Recordings
Ginoblay: "Moving Upstairs" .
Konsequenz
Harald Björk: "Sunset Live" .
Apparillo Music
Hell: "The Disaster (Ink & Needle Remix)" .
Gigolo
Holger Zilske: "Wrecker (Undo Remix)" .
Factor City
Homm & Popoviciu: "Ekutok" .
Freunde Tonträger
Homm & Popoviciu: "Wire (Oliver Koletzki Mix)" .
Freunde Tonträger
Jacopo Carreras: "One Sentence" .
Lan Muzic
Johnny D: "Soleil (Delete's Vocal Remix)" .
Safari Electronique
Jojo De Freq: "Feel Your Mind" .
Mythic Records
Jurgen Paape: "Nord" .
Kompakt
Kaiser Souzai & Nudisco: "Discokaiser" .
Hi Freaks
Kaliber: "Kaliber 18, B2" .
Kaliber
Kiki & Silversurfer: "Sleeza" .
Crosstown Rebels
Kiko: "Sunburn" .
Different Recordings
Kiko: "Hacke, Hacke" .
Different
Kiko: "Sofa Melody" .
Polar Noise
Kiko: "Ekomat" .
Different
Kiko: "PH-1" .
Different
Kiko: "Macho Girl" .
Jupiter
Kirsch & Dubnitzky: "Masala (Marek Hemmann Remix)" .
Glückskind Schallplatten
Kolombo: "Pratique" .
Robotronic
Kolombo: "Pile Up (Original Mix)" .
Vice Versa
Kolombo: "Lotus"
Layo & Bushwacka: "Now Is The Time" .
Olmeto Records
Lexy: "The Last Days Of The Glow Worms (Original Mix)" .
Areal
Lexy: "Fancy Girl" .
Stil Vor Talent
LFO: "Tied Up (Sweep Mix)" .
Warp
Limaçon: "Ef (Falko Brocksiepers Tip Toed Mix)" .
Auralism
LK-Pro: "Romper Stomper" .
Mutekki
Lusine: "The Stop (Robag Wruhme Remix)" .
Ghostly International
M83: "Kim & Jessie (Vicknoise Remix)" .
Mute
Maetrik: "Polygonic" .
Iron Box Music
Marascia: "Leggy" .
Gigolo
Marascia & Dusty Kid: "Sineless" .
Systematic
Mark & John: "Hoodinge" .
Pickadoll Records
Martin Brodin: "One (An-2 On The Edge's Remix)" .
Variance Recordings
Martinez: "Tropical Rain"
Masaya: "Like A Fish In Water" .
Meerestief Limited
Maurizio: "Domina" .
Maurizio
Maxime Dangles: "My Head" .
Polar Noise
Maxime Dangles: "Tumultus" .
Boxer
MD3: "The Pressure Cooker (Phil Weeks Remix)" .
P&D
Menasse Workala: "Play Me" .
Strom Recordings
MGMT: "Time 2 Pretend (Vicknoise Remix)"
Mia: "Don't Catch My Soul" .
Areal
Mijk van Dijk: "High On Hope (Mazi & Duriez Remix)" .
Brique Rouge
Minz: "The Man With The Kite" .
Perspectiv
Miss Kittin: "Grace (Martinez Bass in Your Face Mix)" .
Nobody's Bizzness
Miss Kittin: "Grace (Sleeparchive Remix)" .
Nobody's Bizzness
Miss Kittin: "Grace (Black Labelle's Minimal Grace Mix)" .
Nobody's Bizzness
Mitja Prinz: "Liar" .
WMF Records
My My: "Everybody's Talking" .
Playhouse
Niederflur: "TYPO" .
Minus
Nikitin & Semikashev: "10th" .
Robotronic
Noise-Floor Crew Vs Portishead: "320 Machine Gun"
Okain: "Arathi Basin" .
Robotronic
Pan Sonic/Philus: "Ph" .
Sahko
Paul Brtschitsch: "Parkett" .
Wolfskuil
Paul Ritch: "Aquarel" .
SCI & TEC Digital Audio
Phil Kieran: "I Think I'm A Monster" .
Cocoon
Phunklarique & Dejonka: "Reflections in Plexiglass" .
Knall Traxx
Plasmik: "Pitch It (Claude VonStroke Remix)" .
Connaisseur Recordings
Principles Of Geometry: "Corvo Sulla Citta (Speakerine Remix)" .
Tigersushi
Remain: "Dependance" .
Meant Records
Remain: "Ignorance" .
Meant Records
Rodriguez Jr.: "Elderaek" .
Imprimé Records
Rune & Sydenham: "Peter Pan" .
Avocado Records
Russ Gabriel: "React" .
Mobilee
Sami Koivikko: "Sapphire" .
Spectral Sound
Sasse: "Clemens" .
Moodmusic
Scorpio: "Computerreality" .
Vokuhila
Scratch Massive: "Girls On Top" .
My Best Friend
Shonky: "Minor Planets" .
Freak n' Chic
Steve Lawler: "21st Century Ketchup" .
SCI & TEC Digital Audio
Super Flu: "Mjölk" .
Herzblut
Surkin: "White Knight Two" .
Institubes
The Ties: "Home" .
Knall Traxx
Tomas Andersson: "Numb" .
BPitch Control
Tony Rohr: "Hang on Tight" .
Clink Music
X-Press 2: "Muzik Xpress (Skylark Remix)" .
Skint Records
Xpansul & Massi DL: "Nerd Life" .
Soma
[youtube:http://www.youtube.com/watch?v=G3Bh2AQPV2w]
Parodie de justesse
Et enfin si vous ne l'aviez pas déjà vu, voici la parodie du clip "Stress" de Justice qui a beaucoup fait parler. Par l'humoriste Thomas VDB.