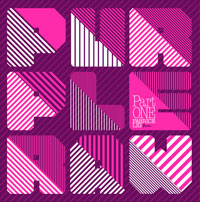 On avait découvert Fabrice Lig en 2001-2002 avec son excellent album Walking on a little cloud (ah ! que de bons souvenirs à l'écoute du titre Detroit sound), sorti chez F-com sous son pseudo favori : Soul Designer.
Adepte d'une techno deep, funky et mélodique dans le pur style Detroit, le belge a depuis fait un bout de chemin et parcouru quelques kilomètres dans le monde électronique, signant sur d'éminentes structures comme 7th City (le label de Daniel Bell), Kanzleramt, Playhouse, KMS (incontournable label techno de l'un des godfathers du genre : Kevin Saunderson), Clone, Trapez (sous Mauler), Delsin… Une liste non-exhaustive qui démontre bien l'ecléctisme et la modernité dont il sait faire preuve dans ses productions.
Et c'est un peu pour toutes ces (bonnes) choses qu'on est pas mécontants de le revoir sur un grand label français, surtout lorsqu'il s'agit de l'un de nos meilleurs porte-étendards : Versatile.
Deuxième maxi après le remarqué X-Slaves en décembre dernier, Purple raw part 1 suscitera certainement un engouement comparable voir exponentiel, notamment grâce à cette tuerie épique de 12 minutes sobrement intitulé The track.
The track commence comme si vous vous réveilliez d'un évanouissement causé par une décharge de Taser. C'est violent, on ne sait plus très bien où l'on en est, complètement déboussolé par la violence du choc passé. Et puis tout doucement les souvenirs se remettent en place, une nappe deep fait disparaitre petit à petit l'âpreté de la situation, les éléments rythmiques (hit-hats) prennent forme, des violons montent, on est déjà à 4 minutes, et quelque chose d'important se trame. Une basse sort lentement de sa réserve faisant grimper, palier après palier, un peu plus la tension, les cymbales martelées sur les kick-drums viennent alourdir encore un peu plus la pesanteur de l'atmosphère, et puis boom. Break, et montée avec des accords de violons synthétiques tout droit sortis de la motor city, jusqu'à l'explosion, avant de se stabiliser, puis de repartir tranquillement vers l'état intial, bien sonné par cette aventure revécue l'instant d'un flash, mais qui dans la réalité aura duré 12 minutes ! Superbe !
Les autres morceaux Bump bump et The riff pourpre contenteront de leur coté les amateurs d'un son beaucoup plus funky et dépouillé (surtout The riff pourpre qui n'est pas sans évoquer certains morceaux de l'album Adore d'I:Cube).
Que dire de plus ? Vivement la suite !
The track