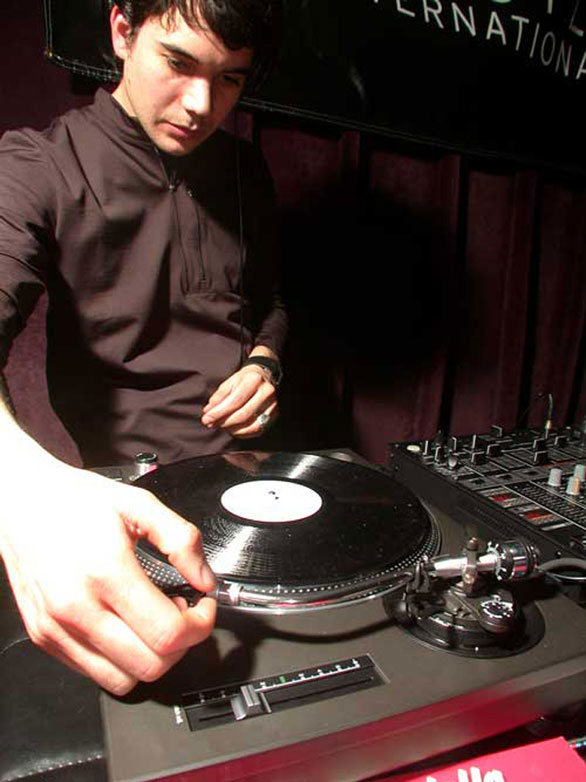 Sorti de l'ombre au printemps dernier avec l'album leave luck to heaven, Matthew Dear, personnage discret et talentueux producteur de son minimal de qualité, s'impose comme l'une des révélations de l'année sur la nouvelle scène électronique.
Natif d'Austin dans le Texas, Matthew Dear déménage à son adolescence dans une banlieue confortable de Detroit, Ann Arbor et s'immerge rapidement dans la scène électronique locale. Au cours d'un de ses premiers concerts, il rencontre Sam Valenti IV, un trainspotter passionné de techno comme lui, avec qui il décide de monter leur propre label : Ghostly International.
En quelques années, ce jeune prodige signe une poigné de maxis qui lui donnent vite l'occasion de se faire un nom dans l'univers électronique underground et notamment techno minimale barrée. Les labels qui l'accueillent ne sont autres que les prestigieux Plus 8 (sous le nom de False), le label de Plastikman, chez les Allemands sur Perlon avec son projet Jabberjaw, et sur Spectral Sound, la subdivision de Ghostly International.
C'est à la sortie de son premier album leave luck to heaven que le public le découvre pour la majorité, en France au printemps dernier. Un surprenant mélange des genres piochant avec virtuosité aussi bien dans la techno américaine pour certaines ambiances synthétiques et structures rythmiques, que dans la house-minimale façonnée par Perlon, avec des atmosphères barées directement influencées par Isolée. Ajoutez à cela sa touche très personnelle : une voix soul et suave embrassant quelques morceaux, ce qui est assez rare dans ce style musical. On retrouve cette ambiance singulière surtout sur son dernier disque le mini-album 7titres Backstroke (complémentaire de leave luck…) peu de temps après. Pour cette dernière sortie sous son vrai nom, Matthew désirait expérimenter sa voix, avec une réflexion propre sur vie personnelle et amoureuse teintée de paroles sombres.
Coté actualité, cet hiver est très chargé pour lui. Après 3 passages en France au mois de novembre (Nordik Impakt, Rex Club…), il a entamé au mois de décembre une tournée nord-amrécaine avec le duo "récemment reformé" Swayzak. Il continuera de distiller le "bon son" au mois de février en Europe, principalement en Allemagne et en Italie, mais ne s'arrêtera malheureusement pas en France.
Enfin, il travaille toujours à ses projets False et Jabberjaw, ainsi qu' Audion, avec lequel il a déjà sorti deux références très orientées dance-floor sur Spectral en 2004. L'album est prévu pour l'automne prochain. En l'attendant nous lui souhaitons bonne route, et que sa musique fasse des petits.