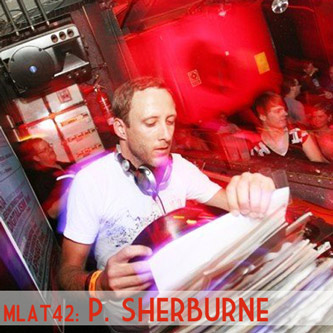 Figure emblématique du journalisme sur les cultures des musiques électroniques, Philip Sherburne (RA, The Wire, Pitchfork, Beatport…) est également devenu un dj respecté depuis quelques années. Il faut dire qu'avec la tonne de promos qu'il reçoit chaque semaine, cela aurait été dommage de ne pas tenter d'utiliser ce potentiel au maximum. Ce qu'il réussi désormais avec brio.
En fin connoisseur, comme disent nos amis outre-manche, il présente son "best of" de l'année 2010 de façon un peu plus vivante que ces interminables listes de noms et de chiffres qui donnent le tournis, tout bonnement en mixant ses pièces préférées.
Pour plus de cohérence, il propose deux mixes, l'un down-tempo intitulé "home", l'autre dance-floor nommé "house" (notez le subtil jeu de mots entre les deux termes). On y retrouve du très bon, à chacun de digger pour trouver sa ou ses prochaines perles, et bien sûr de prendre du plaisir en écoutant ces sets.
Bonne année 2011 à toutes et à tous !
Mixes et interview de P. Sherburne originalement publiés sur Made Like a Three
-MIX PART 1: HOUSE VERSION
1. Oneohtrix Point Never – Stress Waves [Editions Mego]
2. Gunnar Wendel – 578 Omar S Warm Mix [FXHE]
3. Nebraska – Soho Grand [Rush Hour]
4. Discreet Unit – Shake Your Body Down [Prime Numbers]
5. Floating Points – People's Potential [Eglo]
6. Scuba – So You Think You're Special (Joe Remix) [Hotflush Recordings]
7. Tim Toh – Floral [Philpot]
8. Caribou – Odessa (Caribou Remix) [City Slang]
9. Outer Space – Quartz Synthesizer [Arbor]
10. Baz Reznik – One Arm [SD Records]
11. Marshall and Milosh – The Valley [New Kanada]
12. Roman Fluegel – How to Spread Lies [Dial]
13. John Roberts – Ever or Not [Dial]
14. Aera – Flowers on Fire [Aleph]
15. Oneohtrix Point Never – Stress Waves [Editions Mego]

-MIX PART 2: AMBIENT VERSION
1. September Collective – Nasat [Mosz]*
2. Oneohtrix Point Never – Returnal (feat. Antony) [Editions Mego]
3. Glasser – Apply [True Panther]
4. Forest Swords – Rattling Cage [No Pain in Pop]
5. Raime – This Foundry [Blackest Ever Black]
6. Wildbirds & Peacedrums – Fight for Me [Leaf]
7. Benoit Pioulard – Purse Discusses [Kranky]
8. Demdike Stare – Black Sun [Modern Love]
9. Barn Owl – Night's Shroud [Thrill Jockey]
10. Benoit Pioulard – Tie [Kranky]
11. Mist – LA [Amethyst Sunset]*
12. Klangwart – Amöbenruh [Staubgold]
13. Tin Man – Space Case [White Denim]
14. Pariah – Blackfriars [R&S]
15. Lorn – Hounds [Brainfeeder]
16. Actress – Futureproofing [Honest Jon's]
17. Imaginary Softwoods – A3 [Digitalis Recordings]
18. Anworth Kirk – A-side excerpt [Pre-Cert Home Entertainment]
19. Teebs – Burner [Brainfeeder]
20. Reagenz – Shibuya Day [Workshop]
21. James Blake – Limit to Your Love [Atlas]
* technically late 2009 releases, but I first heard them in 2010, or found them relevant, or both.
Edit 2022 : Les liens des fichiers audio n'existent plus