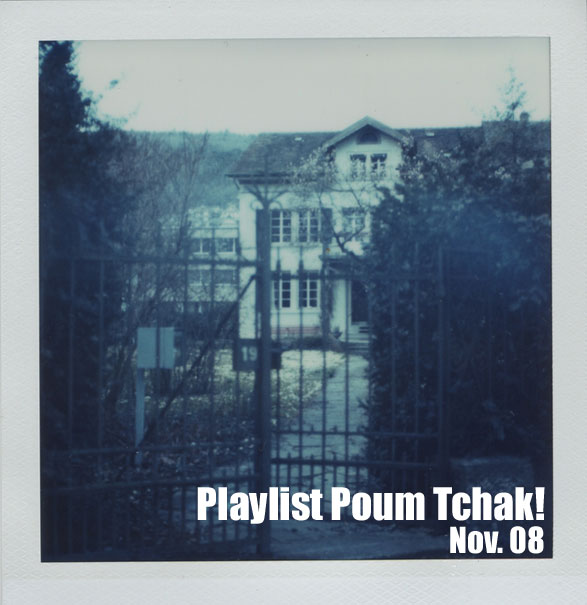 From Brussels with love, Nicolas was in charge to pick up some of the most interesting records released in the cold / dark-grey month of November. Here we go !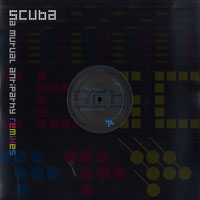 Scuba – Poppies – Substance dub version (hotflush)
Paul Rose aka Scuba has been around dubstep since the genre's beginning. His last album, "Mutual antipathy", has been produced and finished in Berlin though, it may sound like a strange change for a UK dubstep artist! Poppies – Substance dub version is stepping aside from the classic gimmicks of the style, diving deeply into abstract electronica. A bit like if you ever wanted to feel like swimming alongside whales, on a deep black night in the middle of the ocean…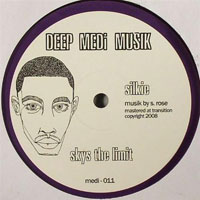 Silkie – Skys is the limit (deep medi musik)
Silkie is one of the few dubstep producers acting on the deep and more melodic side. When a classic dub bassline melts with seventies funk influenced guitar and broken beats, you can surely fly as high as you want, only sky will be the limit.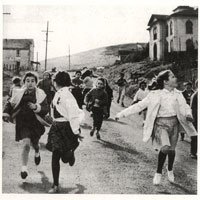 Lawrence – Miles (dial)
Peter Kersten (aka Sten aka Lawrence) loves aesthetic purity. His last long play release, The essence, might still be in our ears although Miles is just out of the press. A deep journey into stripped down melody, clouds made out of warm cotton floating around us. Your feet are moving, and your head is gently nodding on rhythm… yeah we like it like that.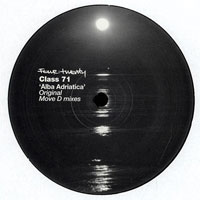 Class 71 – Alba adriatica (four:twenty)
Italian producer Class 71 returns on four:twenty after the acclaimed Seaphone (out in May 2008). 13 minutes of Detroit house, very catchy bass line and subtle hypnotic sounds and effects. And just when you started to forget yourself in the up & down arpeggio, some light comes across and shows you the way into modern jazz…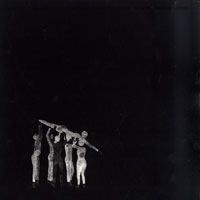 Efdemin – America (curle)
Berliner Philipp Solleman just kick out a marvelous compilation on Curle, "Carry on, pretend we're not in the room". The first vinyl sampler features "America", how can't we avoid to make the link between what's live on TV and the title of both the mixed cd and the song itself? You may agree or not, but this is deep, this is dark, this is wet, and this will drive any late night dance floor.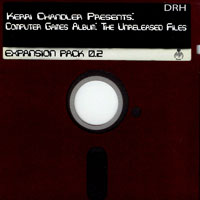 Kerri Chandler – For the next x=1 to 1000 – Computer games unreleased / expansion pack 0.2 (deeply rooted house)
Who does not know Kerri Chandler definitely needs to go back to the roots of house. More than sixteen years after his first release, this guy is still on top. The expansion pack is a collection of three records, with unreleased songs and special remixes taken from his last album, "Computer games". The A side features the amazing Ben Klock remix of "Pong", but the B is the gem! With such a mysterious title, Kerri Chandler invites us into some minimalistic house vibes, catchy and groovy as hell. New York has never been so close to Berlin.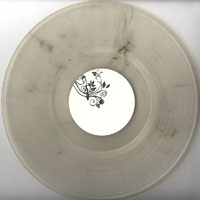 Sascha Dive – Deepest america – Samuel Davis dark soul mix (ornaments)
Don't mess with Frankfurt! Sascha Dive releases here a limited picture disc, with two controversial versions of Deepest America. Moodyman for a more funky and soul interpretation, and Dive himself, under the Samuel Davis nickname, for a minimalistic execution. Some of us might find it a bit empty, but trust me, with a proper sound system and in a middle of a gig, you will understand the full meaning of the song…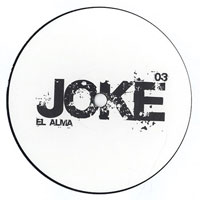 Unknown – El Alma (joke)
No name, but great tune. On the dance floor tip, rolling congas and driving bassline enlightened with a female latin voice. With a better weather and a bit of imagination, East Berlin could be Ibiza!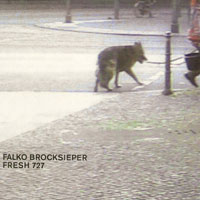 Falko Brocksieper – Fresh 727 (sub-static)
Co-founder of Sub-static, originaly from Cologne but since 2004 in Berlin, Falko Brocksieper launches with Fresh 727 a perfect 12″, a double tracker where you know you will play both sides. The title song sounds a bit like an homage to Johnny Dangerous "Moonraker", if it does not ring a bell… well, open your history books!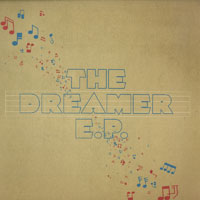 Spencer Parker – The improvised minotaur (rekids)
It's always interesting to follow artists from the very beginning of their career. Spencer Parker was one of them, catching my attention with the launch of interesting mixtapes around the web in 2004. Only four years after and the guy is now having many releases on several labels. "The improvised minotaur" stands out for the unusual arrangement. No kick drum till late in the track, but a groovy jazz piano making a hell of a job! Don't expect to play this record early in the night, it's not deep and gentle. I'm sure Thelonious Monk would have loved it!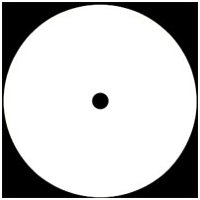 Mr. Mönk – No way to go to sleep (demo)
Let's do something different and finish the playlist with an unreleased track. I use to play it in my dj gigs, so I see no point not to talk about it. In a nutshell, Mr. Mönk is a young Brussels based producer, with only one (forthcoming!) release under his belt. "No way to go to sleep" is a bit like everyone's story, hanging out too late at a club, without any idea why you're still there… Don't tell me it never happened to you…