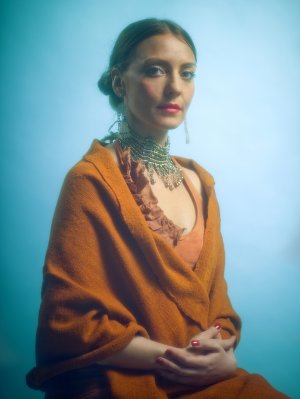 Chilean berlin-based dj and producer Dinky talks to XLR8R magazine, and told her worst live show experience. But be careful ! Don't read this if you are a sensible vinyl collector.
Worst live show experience?

I was lucky with my live sets, but as a DJ I had a couple of bad [incidents] the first time I was booked abroad in the Dominican Republic, in 1998. It was my second gig and my records were full of dust after the first [set] at the beach. I asked someone if they had window cleaner fluid to clean my records (which works wonders, by the way). They told me, 'don't worry, go get ready and we will clean the records for you.' Instead of cleaning them with normal window fluid–which is not abrasive–they found an abrasive foam which destroyed 70 percent of my records!

I didn't realize [this] until I started playing. There was no groove left on any of them and they all were sliding off the needle, making this horrible sound. I had to stop after 10 minutes and didn't get paid. I was more devastated because of the loss of some really good gems than I was from the gig or the money.
Read the whole interview here