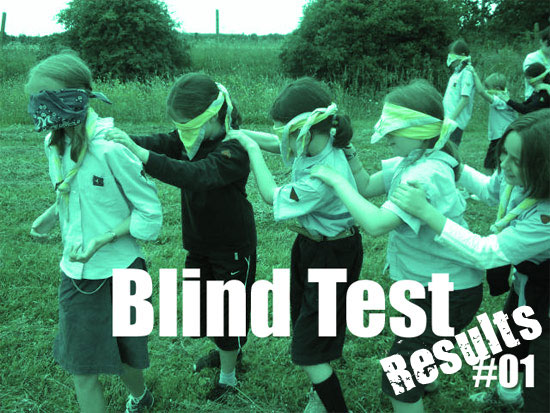 Do you remember ? Few months ago, Boing Poum Tchak! launched a music blind-test contest. 10 tracks to identify, with excerpts of 30 seconds. Finally, the names of the tracks which were not so easy to find are now revealed.
Blind Test 01
Tracklist :
Bo'tox – Tragedy symphony (I'm a cliché)
Danton Eeprom – Strangers (hot banana)
Move D – Quit quittin' (uzuri)
Clara Moto – Glove affair (in finé)
Despot – Crap artists (http://www.myspace.com/despotroast)
Baby Ford & Benno Blome – Smoke machine (sender)
Hercules and Love Affair – Hercules theme (dfa)
Nathan Fake – ? (unreleased)
Dr Rockit – Tape measure (accidental)
Underground Resistance – Hardlife (ur)
Thanks to everyone who have tried their luck here !