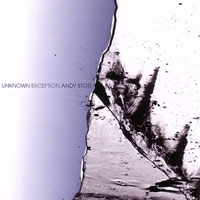 Andy Stott est de retour sur long-format, non pas pour son deuxième album, mais pour une compilation de morceaux sortis entre 2004 et 2008 sur la maison familiale Modern Love. A l'écoute de cette rétrospective, un constat s'impose : au fil des années le son est devenu plus épuré et dubby, au détriment des mélodies et des atmosphères deep qui ont fait sa renommée. Pour le meilleur ou pour le pire ?
Les fans de la première heure ont un peu l'impression d'avoir perdu au change.
Frère nourricier (musicalement parlant) de Claro Intelecto, Mr Stott avait accédé au rang de producteur reconnu avec son premier album Merciless il y a pile deux ans. Voilà ce qu'il se disait à l'époque : "Dix titres variés, proches de l'univers de Lawrence (pour simplifier un peu les choses), au cours desquels on peut remarquer l'ouverture romantico-élegiaque (Florence) avec cette combinaison piano/violons et bass deep-house abstract, suivit par Edyocat, dans un univers deep très entraînant avec un joli solo de strings synthétiques à la mode Détroit (réitéré dans Hertzog)…"
Les choses ont évolué depuis. D'ailleurs ce n'est pas si mal qu'un artiste explore de nouveaux terrains me direz-vous. Malheureusement les fans de la première heure ont un peu l'impression d'avoir perdu au change. Certes son style actuel, plus proche de Rhythm & Sound et Maurizio que de Lawrence ou Carl Craig, est de bonne facture, mais reste parfois un peu trop répétitif et tourne monotone (Hostile, le bleepy Fine metallic dollar, Massacre, Handle with care).
Néanmoins, il n'y a pas que des mauvaises choses dans les nouveautés. L'ouverture electro-dub-roots du malicieux Fear of heights, l'orgue enfumé de Bad landing, et surtout le morceau See in me (qui est peut-être le meilleur track de la compilation) sorte de dub mélancolique lourd, tellement lent que l'on a l'impression qu'il recule sur lui-même d'une manière introspective. Superbe.
Et enfin les morceaux de la première époque. Long drive qui est fascinant de simplicité, légèreté, et qui fonctionne à merveille (une vraie perle !), ou encore le très Carl Craigien Credit, morceau qu'aurait pu composer Garnier pour son album 30, avec ses sons de synthés mellow, ses rythmiques à la fois electro et techno originelles (TR 808 & 909) mêlant claps à la chaine, cowbells et déferlements de charleys ouverts en reverb, pour un résultat très émouvant.
Alors, que dire de cette compilation ? Il y a du pour et contre, certains préfèreront les morceaux mélodiques, d'autres les tracks récents plus dépouillés et compacts. Mais une chose est quasi-certaine, chacun y trouvera son compte, d'une manière ou d'une autre. Preuve qu'Andy Stott reste tout de même un artiste gravitant au-dessus du lot.
Long drive