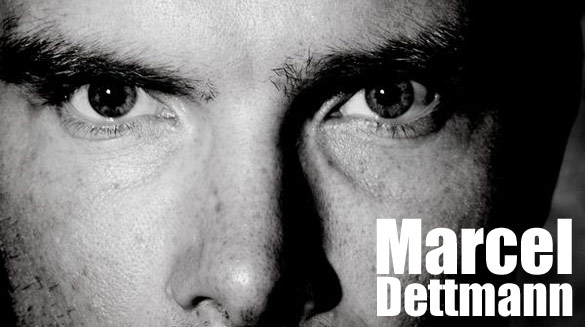 You can't speak about the Techno sound of 2008 without mentioning berliner Marcel Dettmann and his purist, strong and open-minded approach. Dj, producer, remixer for Ellen Allien, Deetron, Len Faki, Modeselektor, seller in the famous Hardwax record-shop, he has released a modern, solid and fresh techno mix on the OstGut Ton label, related with the Berghain club where he's resident since its openning in 2004. With no doubt, one of the most important personality of the scene this year.
It's all about the music. No stories around, nothing that takes away the attention. Pure techno.
You became dj in 1993. Why have you waited for 13 years before releasing your own music?
At the beginning I was only interested in being a Dj and in playing vinyls. I was not thinking about producing my own music. Then in 1997 I started to make experiments with Loops and made my first step's concerning programs like Rebirth, Fruity Loops and after a while with Ableton Live.
Who has introduced you into electronic music ? What were the first things you heard, and when ?
The brother of a friend who was 6 years older than we were gave me a cd with electronic beats which was the first contact with that kind of music. From 1989 to 1992 I heard a lot of Synthie Pop stuff like : The Cure, Depeche Mode, Anne Clark, Kate Bush etc. after this "Electronic Body Music" Front 242, Nitzer EBB, Deutsch Amerikanische Freundschaft etc. till Techno has conquered Germany.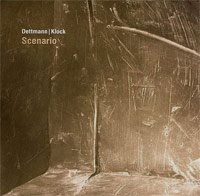 Dettmann | Klock – Scenario (ostgut ton)
What did you do between 1993 and 2006 ?
Jobs I worked and still working in :
Record Distribution
Record Store Hardwax
Between 1993-1999 I organized parties in a Punk Alternative Club together with Marcel Fengler and Norman Nodge in my hometown Fürstenwalde. During this time I also played a lot in the east of Germany. Then in 1999 a friend of mine gave my cd to one of the OstGut chiefs. He called me and one month later I had my first gig in the old OstGut location. In May 1999 I became a resident at OstGut until it closed in 2002. Two years later I was asked to continue my residency in the new location called Berghain.
How can you explain today the success of the Panorama Bar / Berghain club / OstGut Tön records nowadays ?
Berghain is personifying what "Techno" means to me : it's futuristic, anarchic, and uncompromising. The Berghain is unique, authentic…you can´t compare this club with an other club in the world. It has no borders – it is like a trip – always different. "It's all about crossing borders".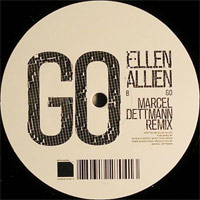 Ellen Allien – Go – Marcel Dettmann remix
What is your definition of a good techno track ?
There's no real definition of a good techno track – you just feel it : character, soul and a kind of hypnotic, industrial feeling.
Do you feel you are a techno "purist" ? What does the word "purist" means for you ?
For me purism means clarity, deepness and simplicity – that's what techno stands for.
Where do you find inspiration ?

Inspiration is the most important thing and stands above. There are so many producers who has influenced me in their special ways.  I work up all the influences I heard and create something new / my own sound.
The Berghain is unique, authentic…you can´t compare this club with an other club in the world. It has no borders – it is like a trip – always different. "It's all about crossing borders".
What's your goal when you mix / compose techno tracks ?
A track should be authentic. Reflect what I feel emotionally and should drive the beat.
On your MDR label, there are no covers, no pictures, no infos. Why did you choose this form of presentation, white sticker + stamped (exactly like Sleeparchive records) ?
It's all about the music. No stories around, nothing that takes away the attention. Pure techno.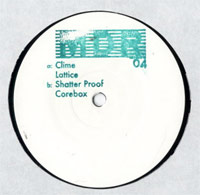 Marcel Dettmann – MDR 04
How did you prepare the Berghain 02 mix ?
My intension to make the Berghain mix was to select tracks which are timeless but not modest, comparable with vinyl's accompanied me since years. Last but not least I also asked friends of mine for their unreleased tracks of friends who are inspiring me and I spend a lot of time with in my daily life.
Did you make it like a kind of achievement / climax in your career, or like an ID card to be better known in order to play in more clubs in the world, or both ?
The Berghain Mix was a huge challenge for me and it's safe to say that this is the climax of my career. At the same time it is also a kind of ID card, it is also an extract of what I play in my 7/8 hours sets. Trough this interaction between Berghain and Marcel Dettmann I obtain a platform in order push my degree of popularity. There're a lot of people who will buy this CD cause they know the Berghain – that means that they get to know me better as an artist. Also the other way around :-). Since the CD-Release I de facto have more international requests and I'm really happy about this.
Marcel Dettmann playing records in Finland
(First track : Corebox from MDR 04)
It must be the dream for a dj to work in a famous shop like Hardwax. Do you still work there ?
I'm working there since 2003. It was always a dream for me to work at Hardwax. Like the Berghain it perfectly represents my philosophy of electronic music. You get to know lots of interesting artists and you're at the source of excellent music.
You are a dj, producer, seller in a wonderful shop, label-owner, remixer, you make collaborations (with Ben Klock) so… it's quite impressive ! What's next for you now ?
To see a lot more of the world and to continue producing music.
Do you plan to release your first album soon ? And do you plan to produce slow tracks, or tracks in a different style than 4/4 techno you do for eps ?
I do experimentations all the time and surprise myself over and over again. I'm surrounded by lots of talented artists who are inspiring me and the tracks I produce result from a certain spirit.
What are your plans in 2008 ? (remixes, releases, tour, dj, wedding…)
I've made a remix for Deetron and Modeselektor and at present I work on new tracks for OstGut Ton and MDR. And indeed maybe my wedding…  I'll keep you in the loop ;-).
A last word to say ?
You won't be measured by things you do : you will be measured by the things you don't do !!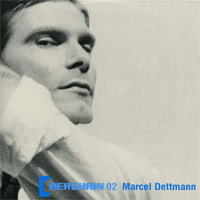 Marcel Dettmann – Berghain 02
(ostgut ton) June 08