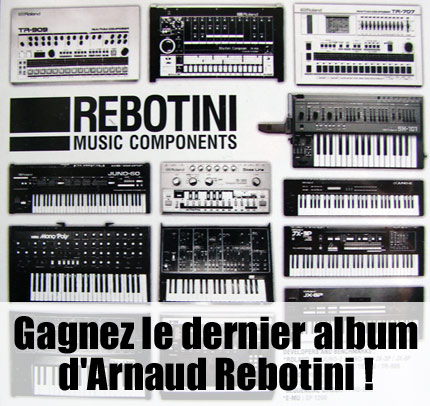 Ça y est le concours est terminé. Merci à tous les participants et bravo aux érudits qui ont trouvé les cinq titres du blind test audio ! Pour les autres, voici la liste des morceaux axés techno française un peu à l'image du sieur Rebotini.
Refresh your mind :
1 The Hacker – Radiation – live version from "X" (different)
2 Remote – Teaser (kill the dj)
3 Technasia – Future mix – live version (technasia)
4 Black Strobe – Innerstrings (back in black)
5 Dima – Poetry – shit again mix (step2house)
Le chiffre mystère : 212
A très bientôt pour un nouveau concours !