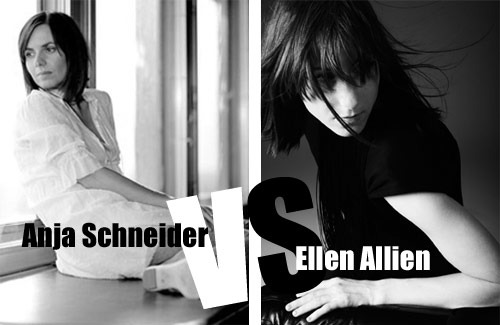 Deux filles, deux "berlinettes", deux productrices / djettes, deux patronnes de labels. Quels autres points ont en commun Anja Schneider (mobilee) et Ellen Allien (bpitch control) ? Petit face à face à l'occasion de la sortie quasi-simultanée de leurs albums respectifs Beyond the valley et Sool.
Labels :
Bpitch Control pour Ellen. Fondé en 1999 c'est l'un des fers de lance du renouveau électronique allemand avec Kompakt, Playhouse et Perlon. Un label qui va rapidement se distinguer avec des productions techno futuristes et autres expérimentations dance-floor en tout genre signées par des artistes comme Modeselektor, Smash TV, Kiki, Paul Kalkbrenner, Sascha Funke, Feadz, ou encore Apparat.
Mobilee pour Anja. Mobilee ouvre ses portes seulement en 2005 mais s'impose d'entrée de jeu avec le tube retro-house "Too hot" de Sebo K. S'en suit un rythme effréné de productions (pratiquement 40 sorties au compteur en 3 ans tout pile), dans un style minimal plutôt original que l'on repère assez vite. Mobilee est avant tout une plate-forme destinée aux djs qui affectionnent le format 12″. Le catalogue ne contient que 2 albums (dance-floor eux aussi) de Pan-Pot et d'Anja herself.
Mixes :
Anja n'a pour l'instant sorti que Back to Back, une rétrospective de Mobilee qui fait plus office de carte de visite que de véritable projet artistique. Ellen se démarque nettement plus de sa compatriote avec au moins 5 sorties officielles et éclectiques, dont un mix pour la série Fabric l'an dernier, Weiss mix (2002), My parade (2004) ou le récent Boogybytes vol.4 (2008).
Partenaires fétiches :
Les deux filles produisent rarement leur musique seules. Elles sont toujours épaulées discrètement par des producteurs qui officient aussi sur leurs labels.
Anja. Le producteur historique auquel elle est très attachée est Sebo K (cf: Rancho relaxo), avec qui elle collaborait déjà avant le lancement de Mobilee. Il y a aussi Marco Resmann du trio Pan-Pot, que l'on retrouve sur le maxi Lily of the Valley, et depuis un an toutes ses sorties sont co-produites par Paul Brtschitsch (essayez de prononcer ce nom à haute voix) dont son premier album Beyond the valley.
Ellen. Le partenaire le plus marquant qui a accompagné la belle Ellen durant une bonne partie de sa carrière n'est autre que la moitié (aujourd'hui seul aux manettes) de Smash TV, Holger Zilske dès 2000. Il co-produira les albums Stadtkind avec son ancien acolyte Michael Schmidt (2001), le célèbre Berlinette (2003), et Thrills (2005). Vient ensuite la période "Apparat" (avec qui elle continue de produire des maxis, notamment Go) pour l'album Orchestra of bubbles (2006) où Apparat obtient d'ailleurs pour l'occasion le statut de co-réalisateur officiel. Elle poursuit dans cette direction electronica/IDM/experimental en faisant appel à sa copine AGF sur Sool son petit dernier, toutefois bien plus radical et déroutant que ces prédécesseurs.
Sool vs Beyond the valley :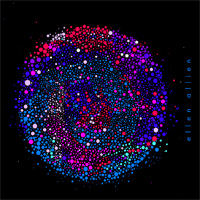 Elphine
Minimal, dépouillé, voir aride, Sool risque d'en laisser plus d'un perplexe. Même les plus fans devraient se retrouver sur le bord de la route sans comprendre ce qui se passe – s'il se passe vraiment quelque chose dans ces environs stérilisés.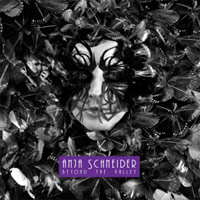 Get away
L'album d'Anja est nettement au-dessus. Petits gimmicks qui créent l'originalité sur presque chaque morceaux, excellent mastering, stylisé, il en ressort une impression de mystère feuillu (à l'image de la pochette) où gambadent lutins vivant dans une forêt onirique (Cascabel), âmes en perditions sur un Styx désœuvré (Beyond the valley), et hallucinations après inhalation d'un breuvage acheté à un druide de passage (Belize et son synthé déviant à la Derrick May). Déjà pas mal pour un premier long format.